As you build your event tribe, it will be great to honor your team, artists and vendors' time as if it was your own. The role of agents and planners should be to stand in the middle between the client and the team, working on agreeable solutions. Having been in the events world for over 2 decades, I've seen it all. I've worked alongside all types of planners and event managers. Your team will love you a ton if you value their time.
Most artists and vendors are typically paid hourly, and their time is money. They pay their bills and make their living with these wages.
Hire Your Team With Early Bookings
Artists and vendors love filling up their calendar with as much advance notice as possible. There is always a mad rush if the booking is a last-minute request. Though you might not have a complete firm booking with your client, the artists and vendors will hold the time slot for you if they are being considered.
Artists will expect repeat bookings, especially after doing 2-3 consecutive events with the same planner. Keep them in the loop if they so they won't hold their calendar for an event that won't be happening.
Honor Their Arrival Times
Some vendors and artists do need a few hours of set-up for special events. However, many artists don't need that much time. Some clients and planners insist on artists and vendors arriving 1-2 hours early. Having been on both sides of the event in the past when managing or vending, I understand the security of having the whole event staff in place to make the client feel good. However, I also don't agree with having artists and talent show up super early without being compensated.
Each situation is different. I've been in situations where clients ask the artists to start working early, without pay. I've been in situations where limited access to the event location could only occur by arriving very early. And of course, traffic conditions can always bring snarls to vendor arrivals as well.
In some of these situations, the event manager or agent needs to go to bat for the artists and vendors, asking for flexibility of the arrival times. Some artists and team members really don't need to sit and wait for an hour or two after their 5-minute set up.
Planners should be flexible in these situations.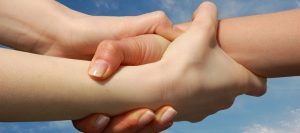 Honor Their Overtime
Great agents and event planners will help the artists and team end the event promptly. Musicians are always asked, "can you play just a few more songs?" Many artists like airbrush tattoos, caricature artists, fortune tellers, face painters, and balloon artists tend to have long lines, which can be very hard to close on their own. If the artists end up staying overtime, make sure to compensate them even in the case of a partial hour. Artists will love you for this too!
In the words of Jefrey, a popular local caricature cartoon artist: "Yep, "closing down the line to exactly meet the clock" has always been the most difficult task of this job. To better my chances, i often take to a combination of actions, but still, anything can happen before & after closing-time. Some people would stubbornly stand in line, ignoring my advice, pleading very hard….etc. To finish on-time gracefully, without out any arguments or conflicts is top priority. I'd rather do a quick 1-minute sketch and send off a happy, satisfied customer, than having a 2-3 minute negotiation with an overbearing, inconsiderate individual… Sometimes, not having a stone-cold heart is a weakness of mine, and people would take advantage of that."
It's very interesting to hear his exact feelings on the difficulty of prompt closing times. He works with his back physically facing the long line too, and understandably does need full concentration to do his work properly. He physically can't monitor the line because he's working! You can see that he's in demand, and people want his work even when he's packing to go! Naturally, event managers will do well to help out the artists in situations like these so Jefrey can do his work appropriately, respecting his art and his time!
Read more here: 14 Reasons Why You Need An Event Contract
Read more here: Build Your Loyal Event Tribe  — Giving On-Site Support To Your Team
About the author Patrick Duffek and Event LightNing: GigBase Pro was born during the busy celebrations of the Dot-Com-Boom era in Silicon Valley, CA. Our own events have numbered over 10,000 containing multiple artists and talent bookings. GigBase is the booking solution that will free up your time, make you more money, and give you a better tracking system to navigate more successful events. This Sales CRM makes these event contracts with 1-Click! Instant contracts and invoices will save your day!